Testimonials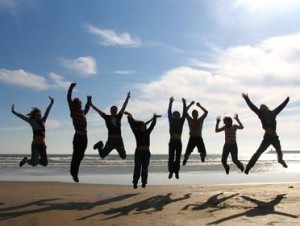 Glowing Reviews!
"Hi, Loretta,  In 20 minutes you succinctly summarized me.  Now I clearly see who I've been, who I am and where I'm heading.  Although impatient about the future, you've made me realize the importance of now and I will relax into tomorrow.  I'll quickly recommend you to anyone who expresses an interest in a psychic reading.  You have a beautiful gift and I feel very blessed to have had the benefit of your focus and expression.  Thank you."
 Louise, Exton, PA
"I was distressed over a conflict at work and Loretta's reading picked up on it.  She gave me the perfect thing to say that was well-received and helped resolve the problem.  Thank you for your excellent coaching and reading, Loretta!  I wrote down your reading so I can reflect on it as I go."
Patricia, Pottstown, PA
"Hi, Loretta, I really enjoyed my session…You have an amazing way of helping people restore their emotional, physical and spiritual well-being!!  You are a special gift from God and your words continue to give and give and give to me every day!  I appreciate you very very much!!!
Celeste, Mt. Laurel, NJ

"Hi, Loretta, I just wanted to say thank you! You read my tarot cards on Sunday at [the Psychic Fair].  I enrolled in an accounting program and start school on April 20th. I am getting my associates degree so I can get into the field then continuing on to get my BS so that I can sit for my CPA exam.  I am so excited that I met you that dayand that I am on my journey with no more excuses!!  I know that day you said someone 'knows how smart you are' and that I can do it…I just wanted to say thank you very much; I am on my way for a better future for myself and my family and so exited to start this new journey!!"
Diane, Milford Square, PA
"I recently had a reading party at my house.  We had 11 people.  Loretta came and set up around 3p and starting reading at 4p and went until about 9pm.   Everyone was very happy with the readings.  She gave us the opportunity to ask questions and spent plenty of time with each person, no one ever felt rushed.  Gave most a real insight in to some things they may need to work on or pay more attention to in their lives.   We had a great time and I would definitely recommend Loretta. "
Cynthia, Sicklerville, NJ

"Loretta, you have helped more than you know–I hope to see each other again.  I [will call] you regarding some coaching toward a job more compatible with my spirit!  I am grateful to have met you.  Your card reading and guidance have given more a boost into the field of divinity.  Thank you. "
Maryann, Eatontown, NJ

"Loretta is kind, knowledgeable, interested in your success and happiness and keenly insightful.  For those that are open to it, her unique pairing of the spiritual and the therapeutic gives a rich ground for understanding why things are as they are in your life and what needs to change for your betterment.  Her observations are on target and delivered in a way that inspires you to take the action she recommends.  Ad to that that she's just plain nice and fun to be around.  Thanks, Loretta.  You're an asset."
Leslie Robison, Coach, Mastery Coaching & Consulting
www.masteryconsulting.net
"Loretta is a very special person…with incredible intuitive skills.  Loretta hosts a weekly radio show on BlogTalkRadio.com – Mondays at 6:30pm Eastern – I have been privileged to appear with her on this radio program!" 
Candy Danzis, President/CEO, Angelwood Productions
www.claimyourpower.net/candy
"Loretta is smart and intuitive in her psychic reading and has been giving valuable and expert advice. I recommend her psychic services for personal and professional matters."
Hannelore Devlin, Holistic Practitioner, Complementary Medicine, Jin Shin Jyutsu at Integrative Therapies
www.hannelorehealing.com
"Loretta, thanks so much again for all your help and encouragement. It was very helpful in getting me started, helping me define my goals and consolidate my ideas.  I took possession of the space November 14th and opened for business December 1st (just 2 months after we had met for the first time).  Pretty good, huh? Being in this location, as you predicted, is already paying off: the coffee folks say people are asking about me, and three of my new clients either work in the building or saw my brochures in the foyer. I am so grateful for everything that has come my way this year, including your help and coaching. This week, I already have four brand-new clients scheduled, including a cancer survivor, and have two other massage gigs, including a chair massage event at a knitting shop this Sunday.  BTW, the mini mittens are selling briskly on consignment at a local shop—and I can't meet the demands from other people asking for them! Will have to start earlier next year!"
– Bryna Elder-Munro, NCTMB, In Balance Therapeutic Massage & Bodywork, Lambertville, NJ, (609) 379-9267 www.inbalancemassageonline.com
"Loretta, one of the people you did a reading for [in Roxbury] had a pretty strong reaction.  You had talked about someone being around her, possibly a guide on a motorcycle.  During a bodywork session for her two days later, that particular image came up again.  It was a significant missing piece to the cause of her headaches & neck and shoulder pain!  As it turns out, she was in a motorcycle accident in a past life & that guy died and attached a huge cord to the top of her head from the other side.  When I removed it, all of her pain went away & she has been calling me everyday proclaiming freedom from pain in the neck and shoulders and is so blown away by it!!!  So thank you very much for getting another ball rolling on her path to better health.  That was good!!"
– Barbara VanKirk, CranioSacral Therapist, Roxbury, CT, 860-350-4829
"Your Reading was amazing. My question was about family and you talked about everything I was wondering. You have given me a great feeling of confidence in following my own path, and that everything will be all right."
– Vinnie A.
"This was the best Reading I've ever had because you were so specific. I now have a much clearer sense of direction about what educational path to choose. I also appreciate your advice about walking to get more connected to my body and to nature. You make a wonderful team."
– Jackie F.
"Your Reading was amazing and brought me to tears. I felt relieved to have my dream work validated, and now feel much more secure about starting my own business. I will follow through on your idea for contacting my celebrity mentor for assistance."
– Liz A.
"Your insight and advice really helped with my question about whether or not to stay in my current job and I felt lighter after hearing it. The suggestion you made was something I had never thought of. You each covered a different area and it truly was a very complete Reading."
– Andrea K.
Copyright © 2009, ThePsychicPartners.com. All Rights Reserved.