ABOUT
Loretta M. Vasso, M.S., CADC, ICGC-I



Founder, The Psychic Partners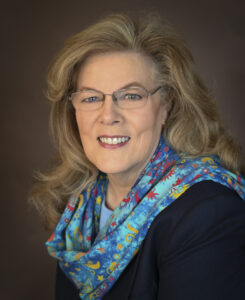 Loretta has been a Counselor in private practice since 1989 in CT and PA. She has a Masters Degree in Counseling, is a Certified Addictions Counselor, a Certified Coach Practitioner, Department of Transportation, Substance Abuse Professional (DOT/SAP), an Internationally Certified Compulsive Gambling Counselor, and a Shamanic Practitioner.

Loretta has found that combining her natural intuitive abilities and nontraditional techniques has enabled her to bring clients to a deeper level of understanding about the nature of their True Selves. She helps those she works with to gain greater insight into their life process and overcome obstacles to living their lives as fully and happily as they desire.
In recent years, Loretta has expanded her therapeutic work with clients to incorporate metaphysical studies and alternative methods including:
* Tarot Card Readings
* Goddess Oracle Card Readings
* Fairy Card Readings
* Gemstone Readings
* Shamanic Practices

Her specialties over the years have included relationship issues, manifesting through the use of the Law of Attraction and substance abuse and addiction issues. As co-author of a training program, "Living Single in a Married World," Loretta has conducted "Manifesting Your Ideal Mate, Using the Law of Attraction" workshops for hundreds of people.
Loretta has studied as a Shamanic Practitioner with several teachers:  Hank Wessleman, a Shamanist from Hawaii who taught in the Kahuna tradition; Sandra Ingerman, who teaches in the Native American tradition; and  Cindy O'Connor and Susan Rossi, who is a Sandra Ingerman trainer and has studied the Michael Harner methods.
To contact Loretta, click here.
Copyright © 2009, ThePsychicPartners.com. All Rights Reserved