Counseling, Coaching & Mentoring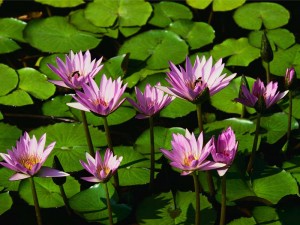 Alliance Counseling Services
Visit our website:
Please visit us for information on all of our counseling offerings and healing modalities

Alliance Counseling Services is a private counseling practice with a professional, experienced, credentialed counselor, Loretta M. Vasso, M.S., CADC, ICGC-I (Masters of Science in Rehabilitation Counseling, Certified Alcohol & Drug Counselor and Internationally Certified Gambling Counselor).  Offices are maintained in Fort Washington, PA, however, since the advent of COVID-19, most are conducted via telehealth on a HIPPA compliant platform.
We utilize a wide range of traditional and alternative modalities, designed to address the particular needs of each client.  If you are ready to expand the possibilities in your life, we will do everything we can to help you achieve your goals. 
Individual, Family, Group & Couples Counseling, Coaching and Mentoring in:
* Life Transitions
* Grief and Loss
* Existential Concerns: Meaning and Purpose
* Addictions: Substance Abuse, Gambling, etc.
* Couples Counseling
* Vocational Exploration
Ask Yourself:
1. Are you someone who usually makes good decisions, but now find yourself feeling frustrated, confused or without direction?
2. Are you someone whose life has been easy and safe for a number of years, but a health, financial,  legal or relationship crisis has left you feeling uneasy or unfulfilled?
3. Have you tried to erase your anxiety with alcohol, drugs, sex or gambling, only to find that this has complicated your life even further?
4. Has there been a loss in your life and you feel that your grief will never end?
5. Has your unsuccessful search for the right partner or mate reduced your confidence and belief in yourself?
6. Does some part of you know that you would benefit from getting help, which  might include medication, but you either don't  know where to begin or the thought of seeking help increases your anxiety?
7. Are you concerned that seeking help will jeopardize your job, your family or your standing in the community?
8. Do you have a particular need for or concern  about confidentiality?
9. Have you ever just wished that help could come to you?
If you have answered yes to any of these questions, the solution is finally in your hands!
Call without obligation for a free telephone consultation
Loretta Vasso (215) 692-2753
Offices in Fort Washington, PA.
Copyright © 2009, 2021 Alliance Counseling Services and ThePsychicPartners.com. All Rights Reserved