FEES
Fee & Payment Information
Psychic Readings
20 Minutes – $35             30 Minutes – $45           45 Minutes – $75             60 Minutes – $90
Psychic Readings are done either over the phone, via webcam over the internet or in-person when geographically feasible.  It generally takes approximately 20-30 minutes to thoroughly address each of your questions. Longer or multiple sessions are often recommended if you wish to cover several topics or for deep-rooted, long standing issues or a present-day crisis.  
If you wish to use a credit card for a Psychic Reading, please pay for the length of time you initially desire in advance.  We will let you know during the Reading when your time is about to end and, if you wish to go longer, you can make an additional payment immediately at the conclusion of your session, based on the honor system.  This method allows you to control the length of your Psychic Reading so that we can give your issues the time needed for you to feel satisfied that they have been adequately addressed.
A Psychic Reading is a "snapshot" of the current energy in your life.  What Loretta Vasso sees about your situation and the possible future it represents is not "carved in stone."  Your tomorrows can be altered by the choices you make in the here and now.  By becoming aligned with your highest possibilities, you are empowered to produce the changes you desire in life.
It is helpful if you spend some quiet time before a session to relax and open-up.  If you are so inclined, pray and meditate about the guidance you are seeking, and ask your Higher Power and your Spirit Guides to be with you during the Psychic Reading.
The Path To Heal
The Path To Heal is a muscle based holistic healing session, designed to identify personal wounds and remove the resulting obstacles to living our lives as fully and as happily as we deserve.  Wounds and obstacles can be identified from our childhoods, our past lives in soul memories and that we carry along our ancestral line in our DNA.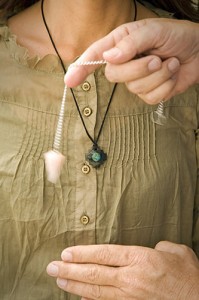 Fee for The Path To Heal session, 60 minutes – $95
Shamanic Practices
Shamanic Practices are longer and more involved and it is difficult to estimate the amount of time it will take to resolve an issue, therefore, please allow an hour and a half to 2-hours for the initial session – first session cost: $140.  Subsequent sessions will probably be shorter and therefore a 50-minute hour fee is $95.
________________________________________________________________________________________

Payment
Your Payment is Safe and Secure through PayPal.
All Major Credit Cards Are Accepted

All services and recordings may be paid for by cash, check, money order or credit card.
For those in dire economic circumstances but in need of our help, we are willing to discuss a sliding scale. Please email us at info@ThePsychicPartners.com to tell us about your situation.